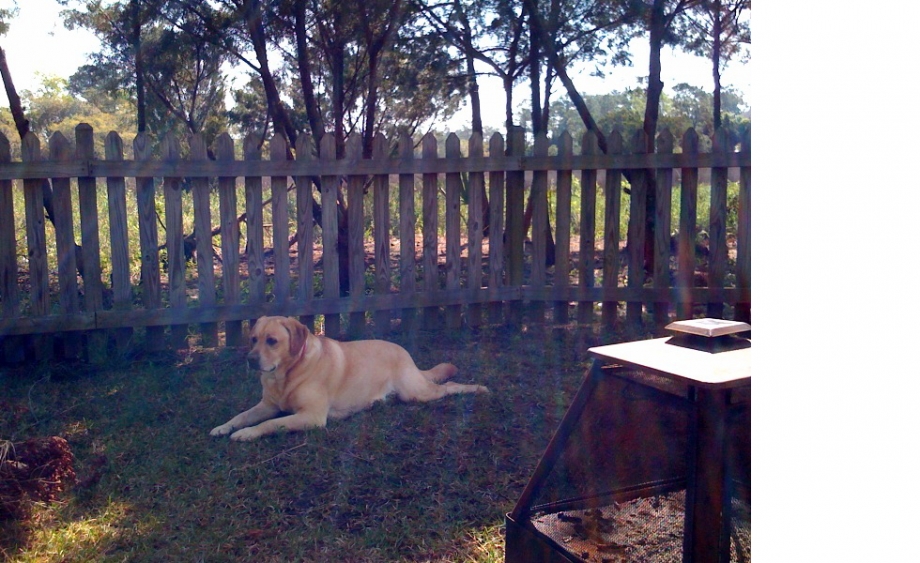 This weekend i was all set to mow the grass weeds, but the yard was still so soggy from last week's rains that i had to leave it for another day (which won't be soon, i am guessing, since it is raining again right now.)
Instead, i moved the (to be reinstalled after the house-painting the next two weeks) rain gutters off the grass weeds and to the side of the house while Cooper ran circles around me like a madman with his tennis ball in his mouth, trying to goad me into playing with him in the mud. Every circle he made around me he kicked up more mud-gooey goodness, and made him even more excited that he was finally allowed to get back into his backyard.
So, there he is, resting in a shady corner of the yard after his shenanigans, and completely happy, while i am watching him and slowly coming to the realization that since the grass weeds can't be mowed, there's finally no excuse left for me not to get started on doing my taxes.
Maybe i should call the dentist to set up that root canal…