Over the weekend we headed to downtown Charleston to scout some new urban photo shoot locations (we found plenty!) and, along the way, just off the "Gateway Walk" (about which you can read more here, and see an overhead view of here) in the graveyard behind St. John's Lutheran Church, we ran into this cute little fellow (gal?) who was completely focused on catching a fat black lizard (who somehow managed to escape in the bark of a palm tree.) Meanwhile, Mascha was getting eaten alive by mosquitos while I was completely focused on catching the cat trying to catch the fat black lizard. The scenic shots of downtown Charleston will have to wait for another post…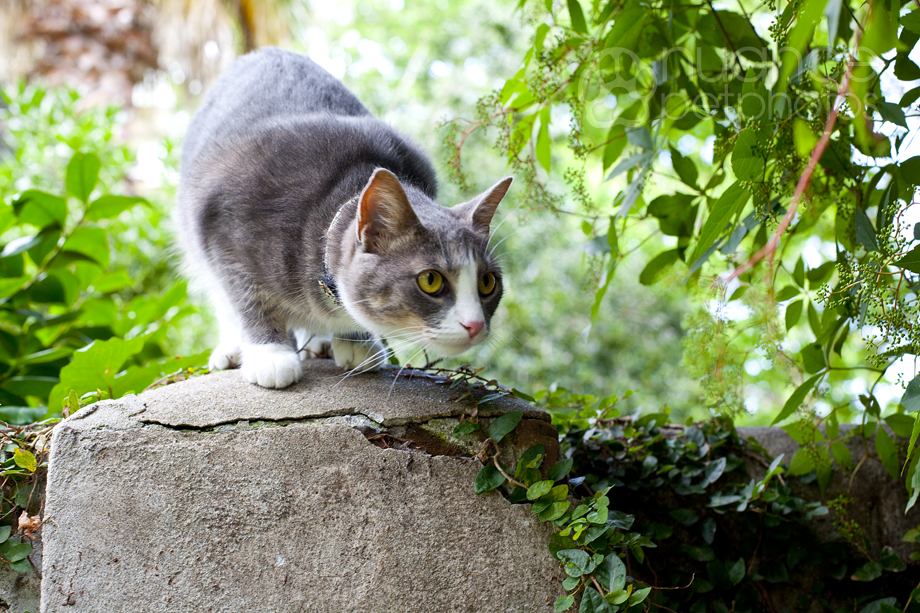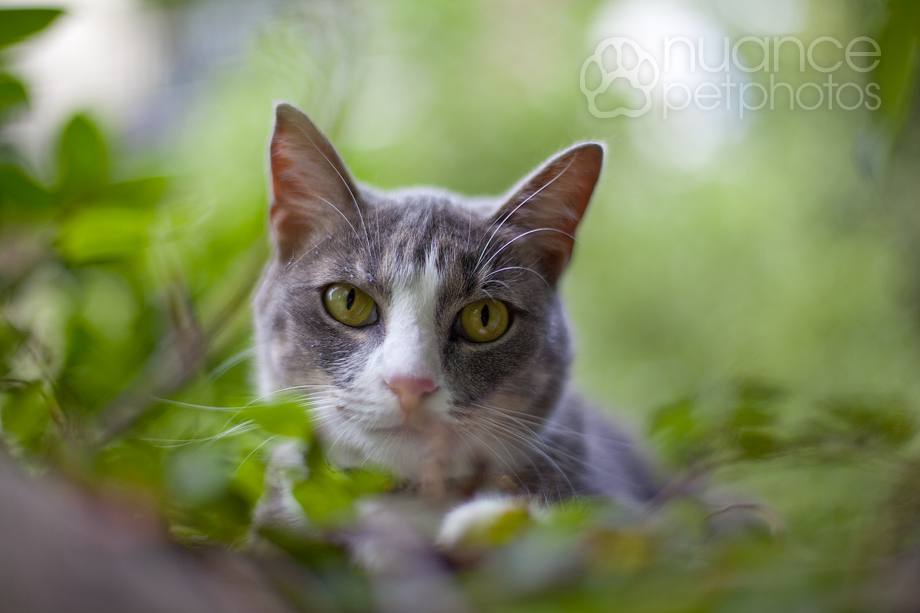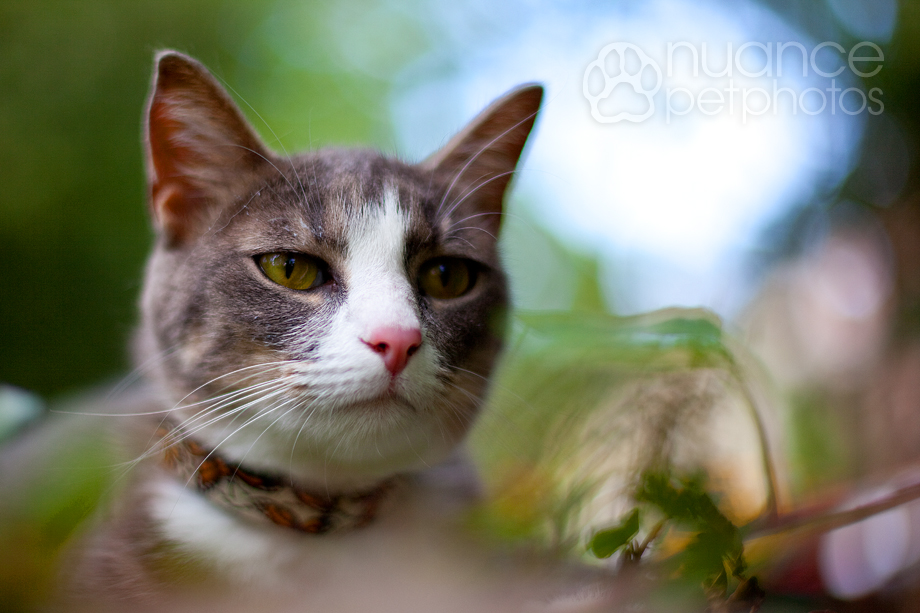 (For you photography buffs out there, can i just say that i love love LOVE my Canon 50mm 1.4 lens. It's not an "L" lens, but my oh my, it sure feels like one.)
I love the dreamy quality of some of these shots…and, how about those whiskers!!
We ended up having lunch at Yo! Burrito (still trying to find Mexican food around here that matches up to anything we were used to in San Diego) and, while there, we picked up the June issue of Skirt! Magazine, and, lo and behold, one of my tweets about "What i love about Charleston" ended up being published in the magazine (for you locals who have access to the mag, it's in the middle of page 52.) Through some magic, a really alert creative director/layout artist, or, maybe just serendipity, my quote appears on a spread that includes dog products, and, the color scheme of the headlines matches the color scheme of my branding/logo. Exactly. Completely awesome.
And, if that wasn't cool enough…my new print ad is hitting the streets as we speak, in Lowcounty Dog magazine. You can view that magazine (and my ad on page 21) here. Just click on the magazine cover and you can read the entire magazine online. Awesome.
Oh, and if you happen to be the owner of the kitty in this post, shoot me an email if you'd like to get some prints!